We are proud to serve our Maine communities.
Check out some of our honorable mentions!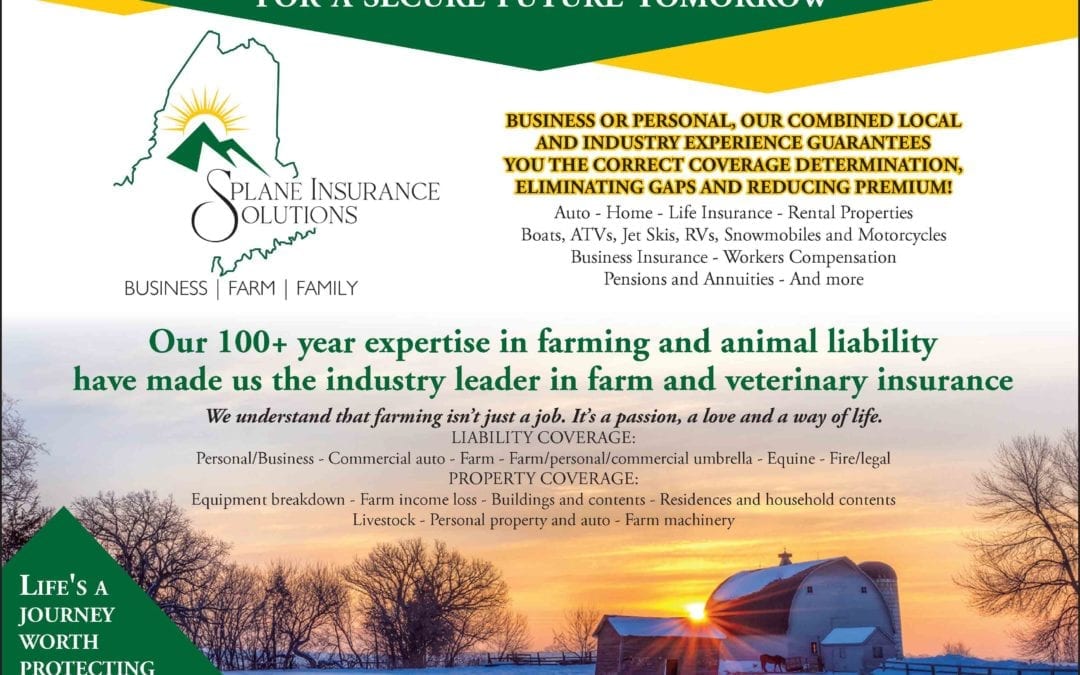 Business Spotlight: Splane Insurance Solutions
As a direct to market insurance company, you will receive expert and personalized insurance attention with Michael Splane of Splane Insurance Solutions. Offering personal and commercial selections, Splane Insurance Solutions is also proud of their agricultural coverage specialization. As part of the American National Family Group of companies including Farm Family that writes 70 percent of all-inclusive coverages for farm policies in Maine, Splane Insurance Solutions has a very strong and dedicated presence to the livelihood of this state.
Read the full article here! http://business.thewindhameagle.com/2020/02/business-spotlight-splane-insurance.html
Need an Onsite Quote?
We Frequent the following areas:
Windham, Naples, Portland, Cumberland, Falmouth, Yarmouth,  New Gloucester, Lewiston, Auburn, Turner, Brunswick, Bangor, York, Buxton, Bridgeton, Fryeburg, and many more.  
Give us a call to see when we will be in your area for an onsite quote!
Serving Our Maine Communities
Southern Maine 
Central Maine
Midcoast Maine
Sebago Lakes Region
Northern Maine